Rebekah is the owner of Yes2health Wellness Clinic, where she has been in private practice for over 13 years. She is a university-trained Naturopath with a Bachelor of Applied Science (Naturopathic Studies) and a Postgraduate Diploma in Naturopathy. She is also a qualified Hypnotherapist. Prior to studying Naturopathy, Rebekah qualified as an Endorsed Enrolled Nurse and worked at Hopewood Health Retreat, Sydney's oldest health retreat, for 7 years.
Rebekah's passion for holistic health led her to also become a qualified Colon Hydrotherapist, and she has been providing colonics in clinic for over 9 years. Her extensive experience in the health and wellness industry includes treating many athletes, including elite athletes, by providing sports nutrition, naturopathic, and supplemental advice.
At Yes2health Wellness Clinic, Rebekah provides naturopathic services, specializing in gut health and detoxing. She is a member of the Australian Traditional Medicine Society (ATMS) and is dedicated to empowering her clients to achieve optimal health and wellness.
Simply select a service at a day & time that suits you. We require 100% deposit & accept pay pal or credit card.
COLON HYDROTHERAPY
Curious About Colonics?
All of your questions will be answered in the link below! If however you need to speak to Rebekah prior, please call (02) 46479570 & leave a message or alternatively email info@yes2health.com.au with subject "colonic enquiry", your name and mobile and she will contact you as soon as possible.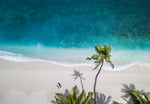 Overnight Cleanse is a natural colon cleanser that uses the power of Magnesium, Oxygen and Aloe Vera to refresh & reset your gut. Take it in the evening and let it work while you sleep! How does it work? The Overnight Cleanse is formulated to support healthy bowel function and gently clings to compacted stools and toxic buildup in your colon and breaks them down in a way that makes them much easier to pass out of your body – NO CRAMPS or STRAINING!
Relieves digestive discomfort, indigestion, gas/bloating and aids in the removal of intestinal threadworms/pinworms, based on traditional Western herbal medicine.
Colonic
Testimonials
5

Rebekah made me feel very comfortable and relaxed for a somewhat awkward experience but at no point did I feel awkward or unsure. The whole process was simple, easy and Bek was the reason for that. After I felt less bloated and my tummy was softer and visibly flatter. Will totally do it again!

Nicola

5

Went to Bek to reset my body after falling back into bad habits. I was really low on energy & was feeling super bloated like I coudn't digest anything properly. I started with 3 colon cleanses & have felt much better & better each week. My stomach is so much flatter & I 've found the bloated & sick feelings are gone. It's so much easier to keep the food habits going & it's great to be able to spend time with Bek & learn more healthy habits.

Elle

5

Bek's naturopathic advice helped me change the way I eat and taught me about the foods that I ingest, and the impact that it has on my gut and general health and well-being.

This all happens during your colonic treatment, her guidance helps you with achieving maximum results. I also dropped from 66kg to 60.5kg over 5 weeks. I wasn't expecting to lose weight, I just wanted a chance to start over my digestive health. (cont in post)

Erin

5

I've had 2 colonics with Rebekah & was amazed at how much waste & toxins were stuck in my body without even realising. I feel so much lighter and clearer in the mind after my cleanse. I would definitely recommend to anyone who may be hesitant to try like I was!

Joel

5

I'm so glad I found Bek at Yes2Health! My first colonic with her started my weight loss and wellness journey and I cannot recommend her clinic or her treatments highly enough. My energy levels are so, so much better than they were before and I'm inspired to better my nutrition to keep feeling fabulous!

Sherrie

5

This was my first colonic & I was super nervous but Bek put me at ease straight away. She explained everything that was happening & made me feel relaxed. Bek was really helpful talkling about diet & daily routines. It was amazing! I feel re-motivated & I'm very much looking forward to my next session.

Jessica

5

This experience was very interesting & informative. I loved how you made me feel so comfortable & provided me with so much information before, during & after the colonic. It feels amazing to have your body be cleansed from the inside in such a natural way! Can't wait for my next appointment.

Marie

5

I had my first colonic at Yes2health. I'm obsessed. I was made so comfortable, relaxed and felt so good. I was educated about the procedure in detail. I was also given advice about my gut health, how to improve it, what to eat and drink etc. I cannot wait to come back, finally took the step in starting my gut health process and I'm very glad it was here, 10/10!

Mariman

5

I presented to Rebekah with multiple health issues - acne, constipation, wieght loss issues & after a colonic I can honestly say I feel so much relief. I can't recommend this treatment by Rebekah more!

Mary-Jane
By Rebekah TraverS
Yes2health Blog